Detroit '15
The ELCA Youth Gathering is a national convention held every 3 years in a different city attended by high-school-age youth of the Evangelical Lutheran Church in America. The gathering lasts around 5 days. Each convention has a central theme to it.

These themes are focused on certain scripture from the bible.
 Members of Messiah Evangelical Lutheran Church spent five life changing days in Detroit. The group consisted of 10 high school youth, their pastor and 2 adult chaperones   After a year of church sales, pasta dinners, pancake suppers, car washes and generous donations by church members and the community, on July 14th we were on our way to Detroit, Michigan to join 30,000 other Lutheran youth for the 2015 ELCA Youth Gathering. The theme of the gathering this year, was "Rise Up" with the Gospel of Mark as our scripture focus. The event devoted one day each to Proclain Story" (Synod Day), Proclaim Community (Interactive Learning) and Proclaim Justice (Service).
 PROCLAIM STORY* (Synod Day) Participants learned to articulate their unique witness as part of God's story. This witness included: • Proclaiming that everything we do is "The beginning of the good news that is Jesus Christ ..." and we get to live out the rest of the story. • Claiming and valuing their baptismal identity. • Learning to engage each other's story. • Framing our story within God's story. • Living together in the resurrection promise, we rise up and build bridges, bear burdens, break chains and bring hope. 
PROCLAIM COMMUNITY* (Interactive Learning) We learned that acting in a way that reflects God's value for everybody, engaging one other's story with respect and love. Behavioral evidence included: • Recognizing the presence of God in all relationships and working toward reconciliation in Christ. • Listening before speaking. • Proclaiming the good news in their communities.
  PROCLAIM JUSTICE* (Service) Live boldly in the face of injustice, crisis and suffering. Evidence of "living boldly" included: • Participants engaged in Detroit's unique story of tenacity and hopefulness. • Participants seeing God at work through transformative experiences of accompaniment. • Participants returning home & seeing themselves as agents of change in their own communities and in the world, in life-giving way.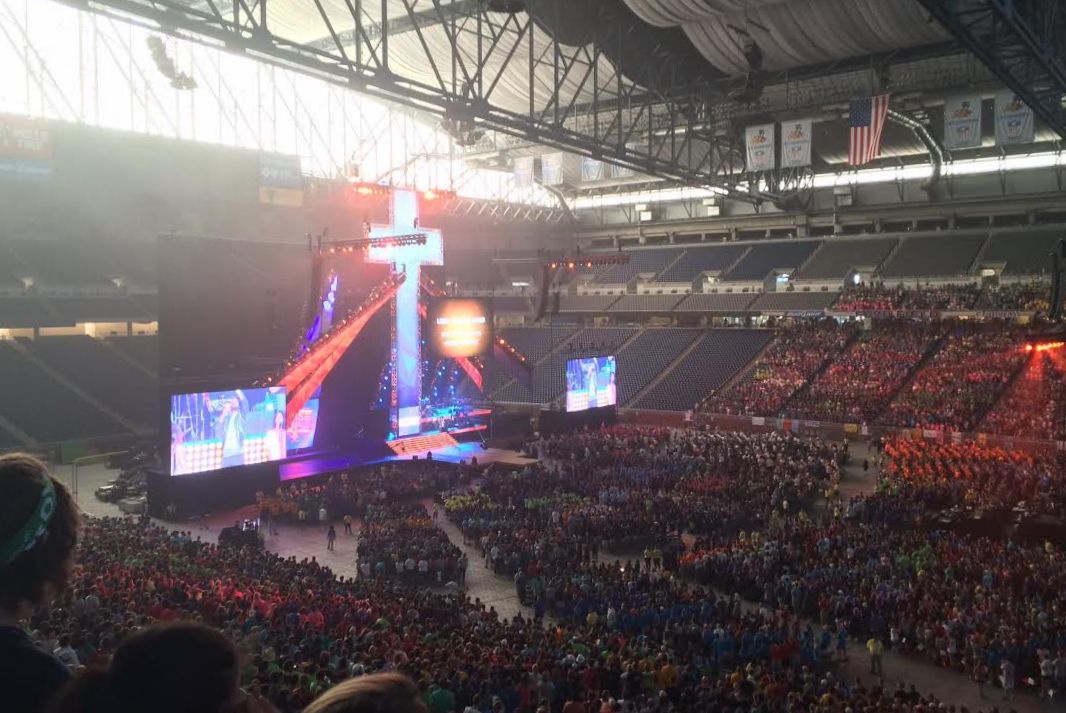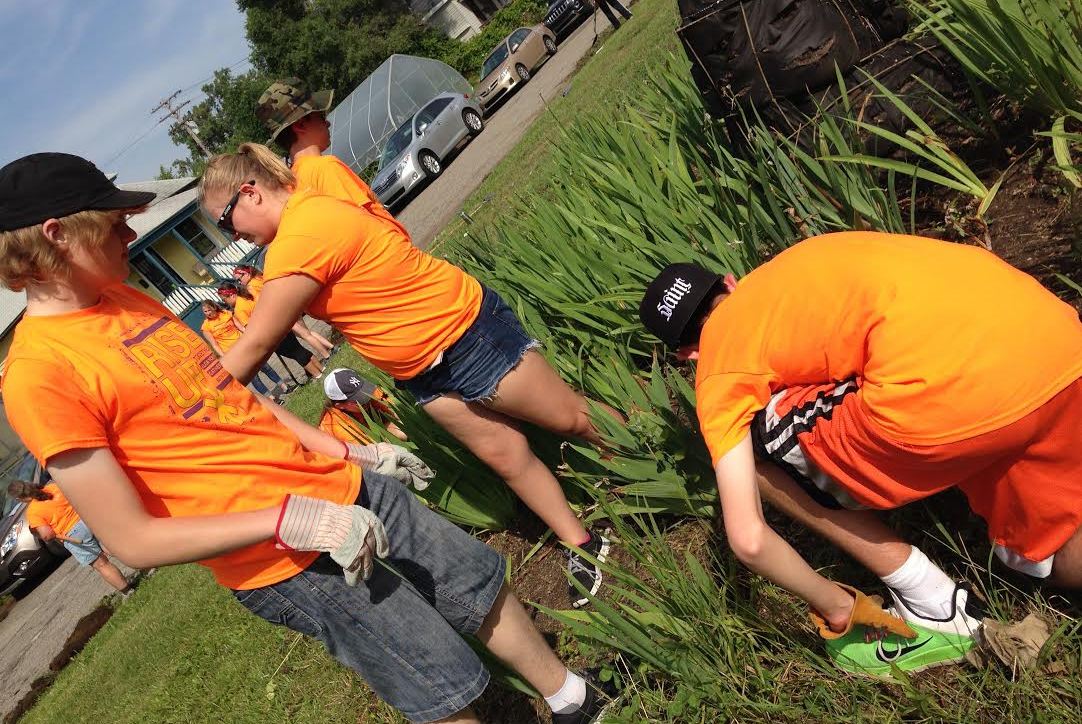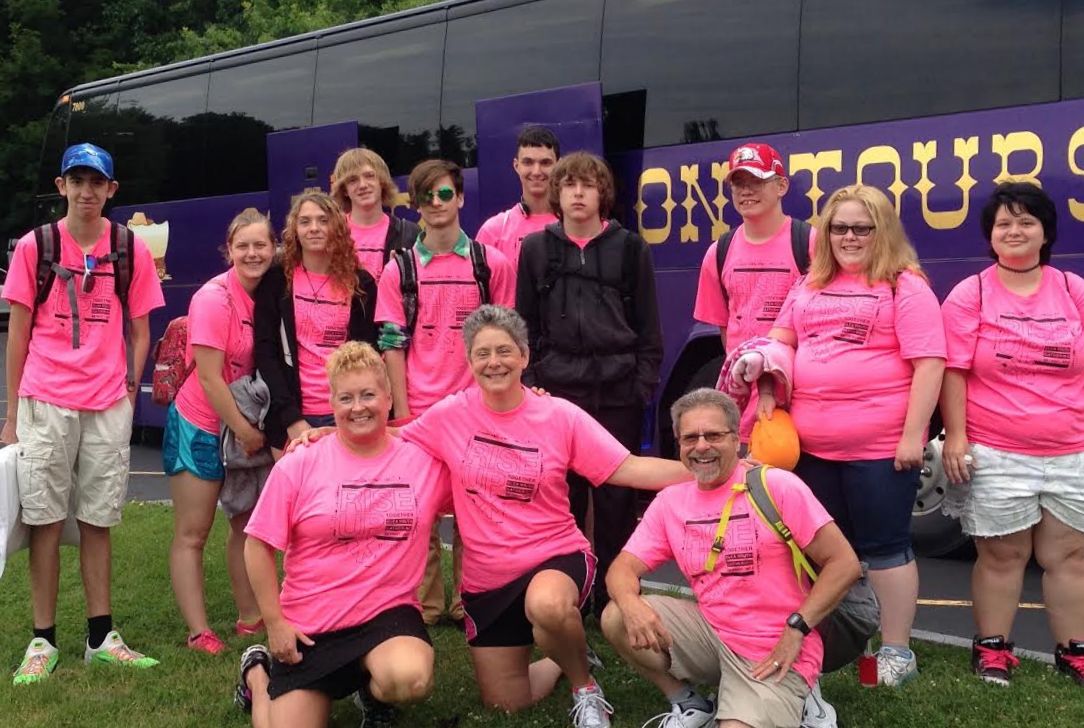 Each evening all 33,000 youth and leaders meet at Ford Field to hear inspirational speakers talk on the themes of the Gathering and celebrated God's love with Christian music from popular bands and singers. We worshiped in a setting filled with more than 30,000 promises of a better tomorrow, through Gods love for all humanity.
 The next ELCA National Youth Gathering will be held in 2018, in Houston, Texas.