MAD Camp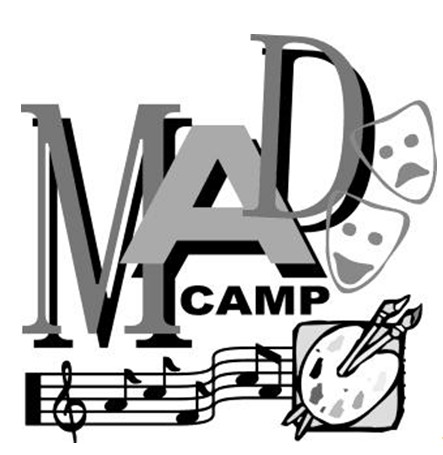 The dates for MAD (Music-Art-Drama) camp are August 14-18.  The camp, approaching its 10th season, allows children who are entering first grade in the fall up to sixth graders to prepare and perform a short musical. This year's camp runs Monday through Friday in the morning from 9-12, and the not to be missed performance closes the week on Friday night.  The theme for camp this year is the Parable of the Good Samaritan.  This timely subject will be treated in an updated format, and will be paired with unforgettable music!  Please mark your calendars and invite your neighbors for our yearly fun summer event!  Applications are available at church, on our web-site, or by calling the church office. 
Click Here for Application.
 MAD Camp does not run without our faithful volunteers.  Please consider helping out in any way you can.  It is a time of great fun and making new friends with the wonderful kids!  We have openings for helpers in playground, kitchen, art, music, drama, and so much more.
 Even if you can only help out one day we will be glad to have you!  Sign up in the narthex or call the church office.  Thanks and we will see you at camp!
If you're looking for Doc Willie's songs for you to download, you can click here.