Our Staff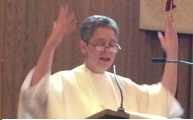 Pastor Aileen Robbins
Pastor
Pastor Aileen Robbins has been a pastor in the Upstate New York ELCA synod since 1998. She holds a degree in psychology from Pennsylvania's Shippensburg State University where she graduated in 1983. In 1998, Pastor Aileen graduated from the Lutheran Theological Seminary at Gettysburg, Pennsylvania. As a pastor she is committed to her family, her congregation, and her community.
One of Pastor Aileen's passions is worship. She especially enjoys finding ways to make the worship service engaging for children and youth by including them in the services. Prayer is another passion, and it is a dream of hers to travel to Chartres, France to research the many uses over the years of the labyrinth on the cathedral floor.
Pastor Robbins' life passion is being a part of Christ's church, to connect with the people of God, and to walk together with them through all of the sacred moments of life. She loves drop-in visits to the office, sharing cups of coffee, spending time with the youth and children's groups, and learning from all of God's gifted people.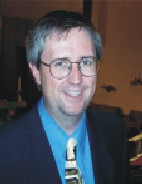 Willie La Favor
Organist and Music Director
Willie La Favor graduated from Indiana University in 1997 with a Doctor of Music in Piano Performance and Literature. He began playing the piano in church at the age of nine and prior to coming to Messiah Lutheran served as Minister of Music at Northwood Christian Church in Indianapolis, IN for eight years. His organ studies include a two-year tenure as the Organ Scholar at the Chautauqua Institution. He is married to Debbie Grohman, an ordained Presbyterian minister, and they have a son, Andrew, who enjoys "playing concert" at the organ and piano.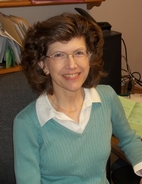 Cathy Coe
Administrative Assistant
Cathy Coe is a life long Lutheran, and has been a member of Messiah since 1992. She has a Bachelor's degree in Social Work from RIT, and an associate's from Concordia College in Bronxville. She has worked in the medical field (home care and hospice) as well as personnel and customer service. After volunteering in Messiah's church office for several years, she was hired in 2010.